Legal & Regulatory References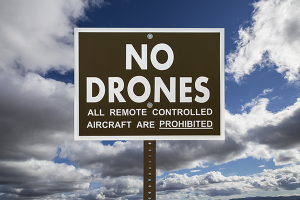 Welcome Droneologist!  
Want to learn more about the rules surrounding drone use? The following websites will help you get started. We highly recommend beginning with the "no-fly zones" map. It is updated constantly and is an awesome tool!
---
Check out the new press release from the FAA! They have announced a new streamlined and user-friendly web-based aircraft registration process. Registration begins December 21st!
https://www.faa.gov/news/press_releases/news_story.cfm?newsId=19856
Click here to get all of the latest and most exciting news from the FAA!
https://www.faa.gov/uas/regulations_policies/
The task force final report:
http://www.faa.gov/uas/publications/media/RTFARCFinalReport_11-21-15.pdf
B4UFLY is an easy-to-use smartphone app that will help you determine whether there are any restrictions or requirements in effect at the location where you want to fly.
Great organization for more information about current regulations:
Follow the Drone Laws Blog for details and perspective on the current drone laws.
Another great blog to follow for updates on regulations: